Cricket<sup>TM2</sup> Advanced Image Intensifier Adapter
The Cricket<sup>TM2</sup> is a plug & play camera attachment enabling low light level imaging and extreme high shutter speeds for CMOS and CCD cameras. This compact attachment has a single or a double MCP based image intensifier tube that enables an all-in-one upgrade for high-resolution and low-light imaging. The Cricket2 offers an unmatched standard for connectivity with a C-mount and USB power supply,
It is possible to do time-domain imaging using the photocathode in the Cricket<sup>TM2</sup> image intensifier as electro-optical shutter thanks to its high-speed gating capability down to 3ns. With high-repetition rates up to 300 kHz continuously, or 2.5 MHz in burst mode, the Cricket2 is an all-in-one solution with integrated optics and electronics.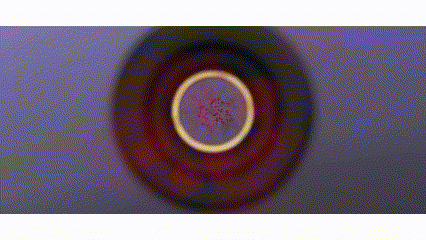 Features
The C-Mount in and C-Mount out mounting enables easy coupling of the Cricket<sup>TM2</sup> image intensifier with a wide range of optics, cameras, and microscopes. A C-Mount to F-Mount adapter can be optionally used to attach devices that require fitting with a F-Mount.
Customization
Photocathode: Select a photocathode for the Cricket<sup>TM2</sup> image intensifier matching the spectral region of interest of the phenomena that you want to observe. Choose from Photonis SolarBlind, Broadband or Hi-QE photocathodes, and make your camera sensitive in the UV, VIS, or NIR (200 – 900 nm)
MCP Type: The single MCP setup with Hi-QE technology ensures a resolution of up to 64 lp/mm and a collection efficiency exceeding 90%. Choose the high dynamic range MCP option for high linearity.
Gating: The photocathode can be used as an electro-optical shutter to do time-resolved imaging. Choose between the normal gating or fast gating option. Repetition rate up to 300 kHz and 2.5 MHz in burst mode.
Phosphor: Depending on imaging speed, choose the P43 phosphor for high efficiency and frame rates up to 1000 fps or the P46 phosphor for frame rates of 400,000+ fps.